Terms
Please note: We do not accept checks or money orders. Most service rendered will be paid upon completion of repairs. Accepted source of payments are as follows: cash, visa, or mastercard. Please read the Terms of Service for more information.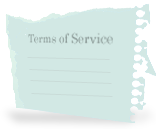 Terms of Service
You are acknowedging that you have read and understand and agree to the computer repair terms and conditions agreement below. YOU AGREE TO THESE REPAIR TERMS AND CONDITIONS. If you DO NOT agree with the terms within this agreement, no work will be done and no charges will apply.

You have requested service from Gigabox Computers. Gigabox Computers will diagnose and service your computer for a fee as described in Paragraph 2 below. Gigabox Computers will perform all necessary services reasonably necessary to properly complete the repair of your computer or system.

PAYMENT. Once service is complete, your payment for the actual costs incurred and the final sum owed is due upon completion. Should it be determined in the course of the performance of diagnostics that the problems on your computer are hardware based, Gigabox Computers will notify you of same and you may take or send the hardware to a repair station of your choice or to Gigabox Computers, for service on the hardware; diagnostic fees may still be applicable. No adequate estimate of that expense can be determine without actually testing the hardware.

WARRANTY. In servicing your computer, Gigabox Computers warrant that service will be performed in a professional and timely manner. All services are warranted for a period of 30 days at the discretion of Gigabox Computers. There is NO warranty for removal of viruses, spyware, adware or malware; if they are the cause of a repeat effort, you will be charged again for that service.

LIMITATION OF LIABILITY. IF ANY DAMAGE SHOULD OCCUR WHILE YOUR COMPUTER OR SYSTEMS ARE BEING SERVICED, GIGABOX COMPUTERS HAS NO LIABILITY FOR THE COST OF REPAIR OF THE AFFECTED COMPUTER. GIGABOX COMPUTERS ENTIRE LIABILITY TO YOU FOR DAMAGES ARISING FROM ANY CAUSE WHATSOEVER WITH RESPECT TO THE SERVICE OF YOUR COMPUTER, WHETHER DUE TO GIGABOX COMPUTERS' ERROR OR NEGLIGENCE OR TO ANY OTHER REASON, IS LIMITED TO THE AMOUNTS THAT YOU PAY GIGABOX COMPUTERS FOR SUCH SERVICE. GIGABOX COMPUTER HAS NO LIABILITY WHATSOEVER FOR INDIRECT, SPECIAL, EXEMPLARY, OR CONSEQUENTIAL DAMAGES, INCLUDING WITHOUT LIMITATION LOSS OF USE, LOST PROFITS OR REVENUE, OR ANY OTHER DAMAGES WHATSOEVER NOT OTHERWISE EXPRESSLY PERMITTED UNDER THIS AGREEMENT. GIGABOX COMPUTERS EXPRESSLY HAS NO LIABILITY FOR LOSS OF OR DAMAGE TO DATA OR SOFTWARE APPLICATIONS WHILE PERFORMING SERVICE. YOUR ONLY REMEDY UNDER THE REPAIR TERMS AND CONDITIONS IS TO SEEK RECOVERY OF DAMAGES AGAINST GIGABOX COMPUTERS IN AN AMOUNT NOT TO EXCEED WHAT YOU PAID GIGABOX COMPUTERS FOR THE SERVICE.

DATA PROTECTION. You agree and understand that it is your (the customer's) responsibility to maintain copies of all important data on your computer, and to obtain such copies prior to authorizing Gigabox Computers to commence its services for you.

2012 © Copyright Gigabox Computers. All rights reserved. All other trademarks are the property of their respective owners.