Services
In-Store Repair Services
We're open 11-6 Monday to Friday & 11-3 on Saturday. Closed Sunday.
Our turn around time is 24 to 48 hours.
There is no payment until repairs have been completed *
Free estimates are available**
On-Site Services
Our Standard Service hours are 9am – 6pm, Monday to Friday Only.
Our response time is 24 to 48 hours
Serving any location within 30 miles of our Daly City, CA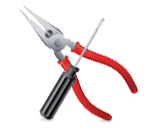 Desktop Repair
Supporting both PC's and Macs, experienced technicians can fix hardware problems, software issues, or any other problem you may have. Bring your computer into our Gigabox Computers or request On-Site Services. Our trusted services will exceed your expectations.
Gigabox Computers also stocks refurbished desktops for immediate replacement of your system, if needed. We will transfer your data from the old computer to the new one.
Laptop Repair
Laptops are more like a lifeline since they provide a secure connection from your home to work, carry vital data like documents and presentations, and are really made to be an office on the move. If you have problems with your laptop like a corrupted operating system or a loss of performance, we can help. We'll evaluate your components, run diagnostics, recommend upgrades, and replace part as necessary. With a large inventory of replacement parts, we can quickly address anything from malfunctioning peripherals to motherboard replacement or repair.
We repair laptops of all brands and models including names like Sony, Apple, Toshiba, Dell, HP, IBM, Gateway and many more. Find out for yourself how quick and easy our service can be! Click the link below to get a coupon for a free diagnostic and repair estimate if you drop off your laptop at our store in San Francisco. If you are too far away to drop by, then click our link below for remote customers. You'll receive a quote for repair and can ship your laptop us from anywhere.
Virus Removal
Removal of viruses, spyware, malware, and popups on your PC, Mac, Laptop, Server, or Network Drives. Spam removal or installation of spam filtering on your desktop or email server. Hardware and software security implementation, especially firewalls, on your workstation, server, router, or entire network. Updates to your browser, anti-virus, and anti-spyware software. Troubleshooting and diagnostic testing to keep your system running at peak performance levels.
Software Support
It is a common experience when a software you use everyday stops working, starts running very slowly, or loses important functionality. There may be variuos reasons for this behavior and finding the root of the cause may be difficult. It requires lots of time, in depth knowledge of operating systems, regular updates on software and virus announcements, and a large arsenal of troubleshooting and diagnostic tools. Gigabox Computers debugs software daily and has all the necessary tools and information to find the root cause of your troubled software.
Our software debugging services are available during drop off service or on site maintenance calls. It can be a part of standard service. Call us today to learn more.
*May not apply to motherboard related issues. **Some restriction may apply.
2012 © Copyright Gigabox Computers. All rights reserved. All other trademarks are the property of their respective owners.